TEAM JONNA
Frank Jonna
CEO, Jonna Companies
Frank joined Jonna Construction Company L.L.C. in 1972. His time with the company has dually functioned between construction and development. His expertise is consistent within each aspect of the construction business from development, land acquisition, consultant management, government approvals, negotiations, architectural design, and real estate marketing. Frank is committed to being an active agent for the revitalization of Detroit through the enhancement of our environment and improving productivity of the Jonna Companies so that the organization may provide energy efficient, state of the art facilities to its clients and the community at large. His board and community involvements include serving as Member of the Henry Ford Health System Board of Governors, Member of Henry Ford Hospital West Bloomfield Board of Directors, Member of Detroit Public Television Board of Directors, and Member of Midtown Detroit Inc. Frank formerly served as the Chairman of the Chaldean American Chamber of Commerce and Member of Angel's Place.
Christine Jonna Piligian
Chairman & President, Jonna Realty Ventures
Christine joined Jonna Construction Company L.L.C. in 1972. In 1981, she established Jonna Realty Ventures, Inc., a full-service real estate development and property management company. Jonna Realty Ventures, Inc. is an accredited Women Owned Business under the Women's Business Enterprise National Council. Under Christine's guidance, hundreds of millions of dollars of sophisticated equity and loans have been closed. Responsibilities executed with Christine's leadership not only include project feasibility and underwriting, but also the procurement of project financing through construction and permanent loans, bridge loans, and IRB bonds utilizing conventional and unconventional sources including life companies, conduits, as well as various governmental sources of historical, state and local tax credits, grants, and TIFA bond financing. Other duties consist of real estate portfolio management, negotiation and monitoring of joint ventures and real estate partnerships, asset acquisition, management and disposition of commercial real estate and overseeing the accounting department with direct involvement in budgeting and cash management for the operating companies and all real estate entities included in the Jonna portfolio, as well as third parties. The expansion of our company consistently requires her to organize and develop new systems and procedures to accommodate our clients' demand for increasingly modern and sophisticated projects. As Chief Financial Officer of the Jonna Companies, Christine oversees all financial operations at the corporate level.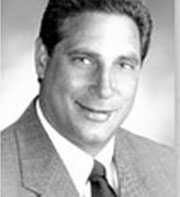 Peter Jonna
President, Jonna Construction Company
Peter Jonna is a founding partner in Jonna Construction Company L.L.C. In 1976, he began as a superintendent and has since held highly technical and managerial positions within the company. Today as President, Peter's focus is on customer service: he is responsible for delivering each project on time and within budget, and is involved in each phase and stage of the construction process including estimation, scheduling, field coordination, quality control, accounting and owner/architectural relations. Peter assigns personnel to each project, awards subcontractor and supplier contracts, and reviews and approves all project bids. Peter's experience ranges from industrial, commercial, historical preservation, to residential, municipal, and large mixed use developments. He has completed projects across multiple states. Pete is extremely dedicated to maintaining safe and harmonious work environments for everyone involved in his current projects, along with ensuring satisfaction and quality control for diverse and sophisticated clientele.
Christopher Piligian
Executive Vice President, Jonna Realty Ventures, Inc.
Christopher Piligian, has been with Jonna Realty Ventures since 1984. Christopher oversees all aspects of leasing and property management. He has extensive experience in lease negotiations with local, regional and national clients in the retail, hi-tech, office, industrial, residential (apartments) markets. His excellent people skills not only lead to high tenant retention, but also successfully interfacing with brokers concerning tenant renewals and new tenants. His strong working knowledge of facility needs, his keen understanding of physical property conditions, and his experience with vendors, subcontractors, and maintenance staff are assets in overseeing the budget process and meeting day to day budget expectations. Christopher serves as a tenant liaison where he leads his staff and team members in order to deliver a quick response to tenants and produce a high level of customer satisfaction. Christopher's efficient and effective decision making skills are the keys to smooth operations with tenants and maintaining fiscally astute operations.